Fashion definitely has its fair share of ups and downs. For proof, we revisited the craziest, the weirdest, and the most cringe-worthy trends in the past that make anyone wonder "What were they thinking?"
1900s: Corsets
Source: VK
Since an hourglass shape was the figure du jour, women had to crush their bodies in these uber-tight corsets all day, everyday. Fact: corsets soon became a controversial fashion piece for reports of restrictive breathing and damaged lungs and hearts. Crazy, right?
1910s: Hobble skirts 
Source: Harper's Bazaar
True to its name "hobble", women had to take tiny and uncomfortable strides like a Geisha in this skin-tight skirt with a narrow hem.
1920s: Bicorn hats 
Source: Pinterest
You can blame the original film "The Three Musketeers" for this unappealing trend. Since the movie was released in the '20s, the military "Bicorn" hat worn by the musketeers became an instant but short-lived hit among women. 
1930s: Oxford heels
Source: Vintage Dancer
Oxfords with lace? No, thank you. Sure, oxfords were a shoe staple in the '30s (even until now), but it looks good as it is—no fancy lace or bows required.
1950s: Bullet bras 
Source: Gossip Rocks
Meet the weirdest trend from the past: pointed bras designed to emphasize a woman's chest. Hollywood icons like Madonna and Grace Kelly gave this trend their stamp of approval as they used to sport the bullet-like lingerie underneath skin-tight sweaters. Yay or nay? 
1960s: Printed tights
Source: Vintag.es
As much as we love the bright psychedelic '60s fashion, these printed tights only make spectators feel dizzy!
1970s: Platform heels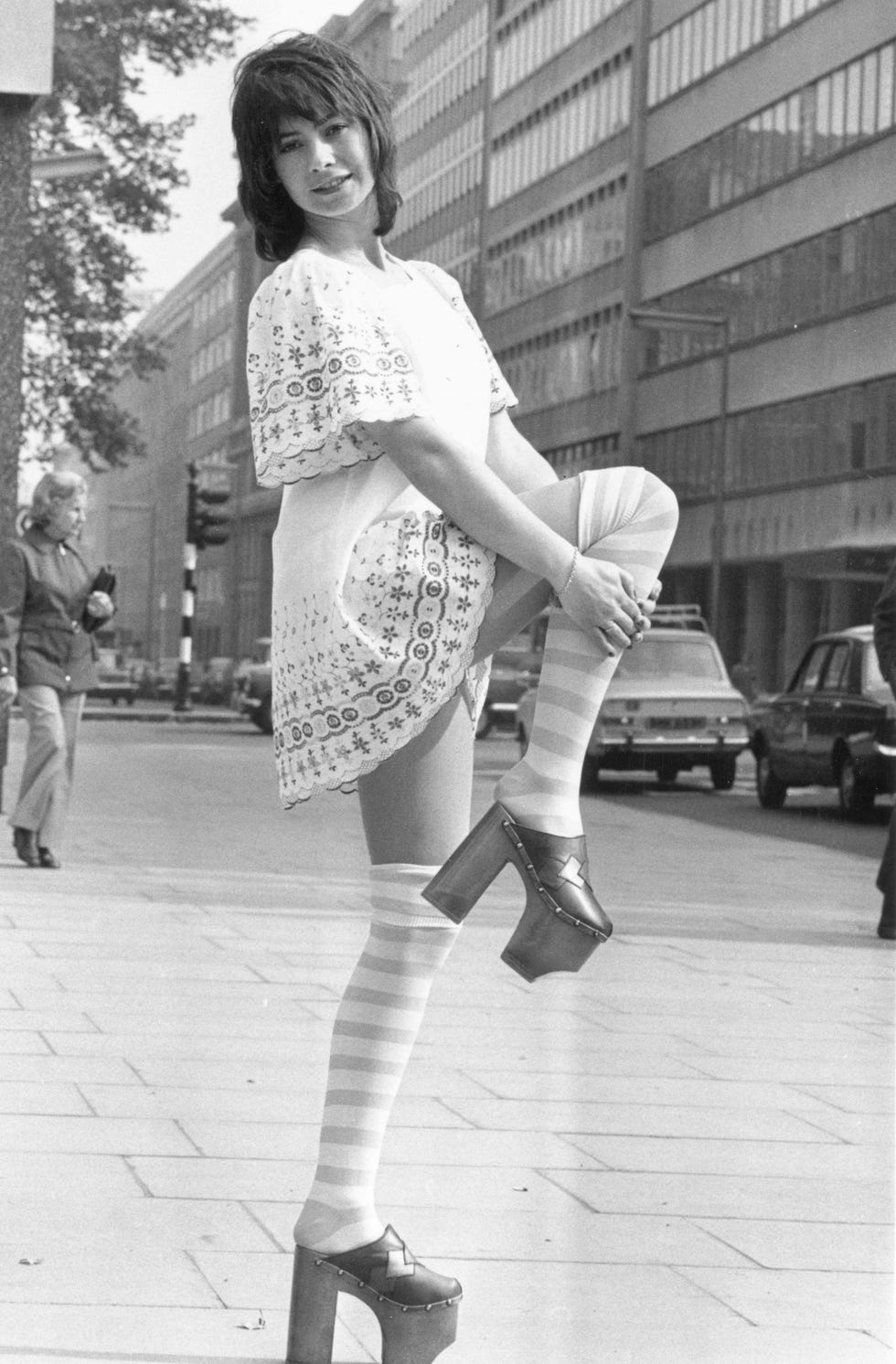 Source: Good Housekeeping
Back in the '70s, platform heels were twice as high as they are now. We can't help but wonder how women managed to walk in these heels without tripping!
1980s: Color-blocking
Source: MSN
Fact: bright colors were all the rage in '80s. Some women love it so much that they would wear six different shades all at once.  
1990s: Blossom hats
Source: Popsugar
With the comeback of slip dresses and chokers, we're glad this cringe-worthy version of bucket hats stayed in the '90s. P.S. Yes, that's Mayim Bialik from the Big Bang Theory!
2000s: The 'Shipwrecked' look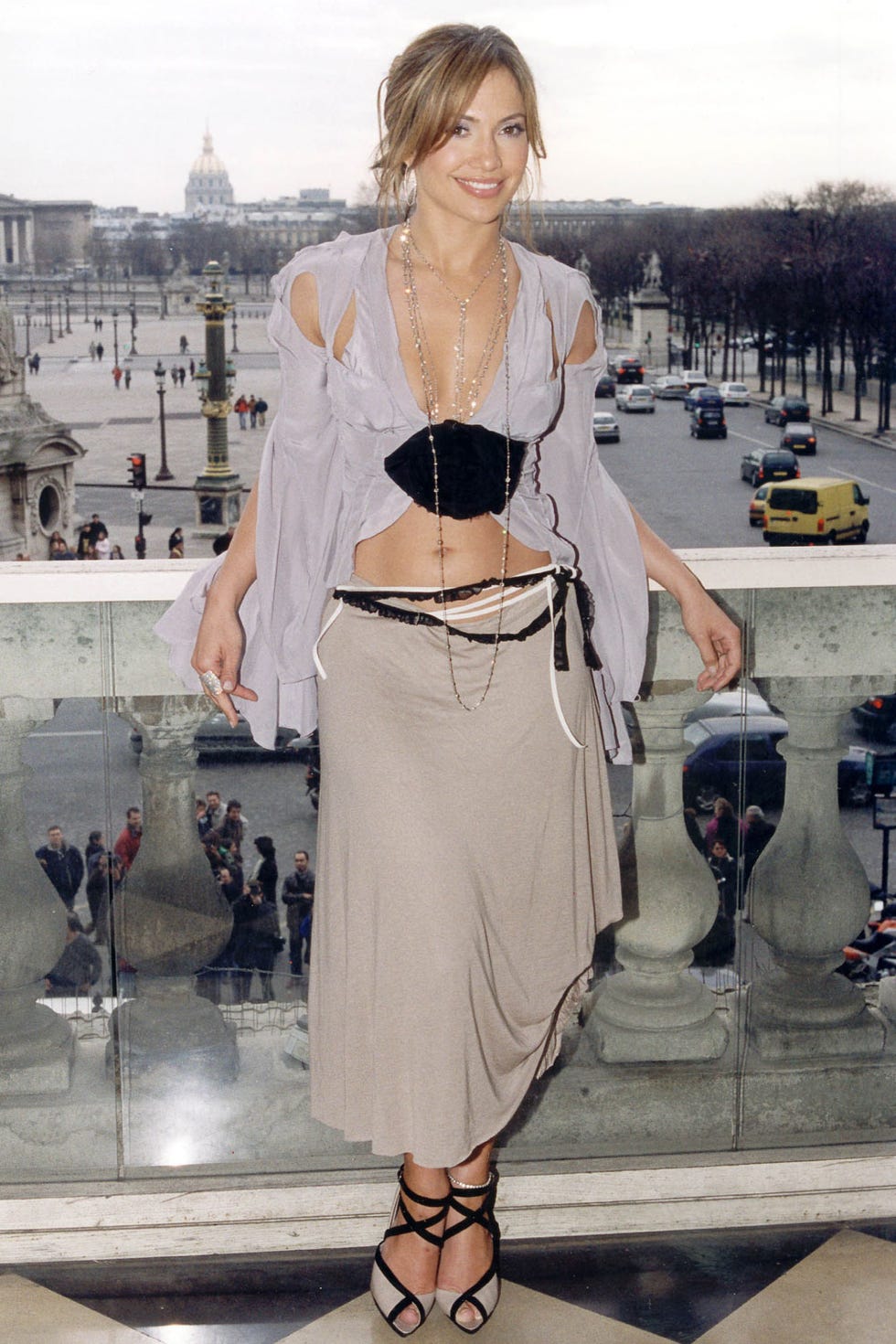 Source: Cosmopolitan
Forget the Uggs or the Juicy Couture tracksuits—there's a more cringe-worthy trend that surfaced in the early '00s: the shipwrecked style. Paris Hilton, Jennifer Lopez, and Britney Spears were all spotted on the red carpet in ripped skirts and asymmetrical belly-revealing tops, which made them look like characters from the Pirates of the Caribbean. 
2010s: Detachable, Plastic, and Bare Butt Jeans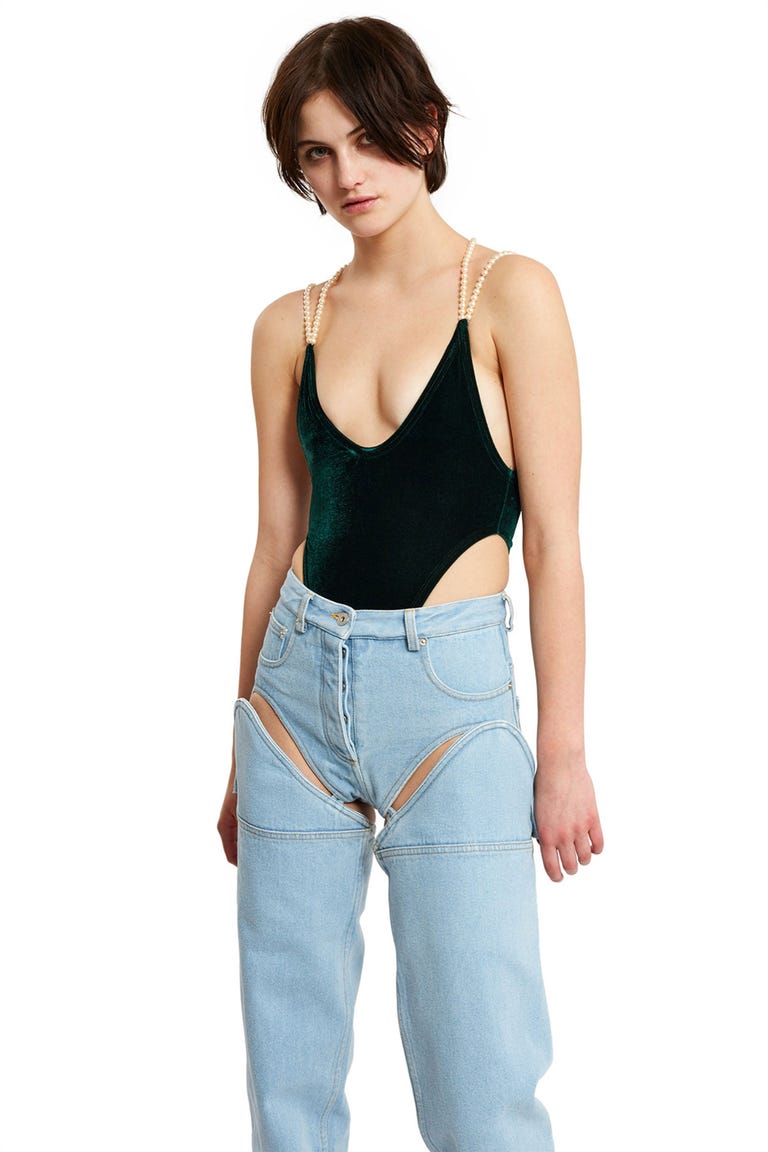 Source: Harper's Bazaar
Source: Vetements
These days, we've been seeing a lot of crazy denim trends on the Internet. From Vetements' 'bare butt' jeans (pants with zippers on the back that reveal a person's bootie) to Opening Ceremony's detachable denim pants (jeans that can easily be turned into shorts), nobody will ever want to be caught in these trends IRL.
Liked this post? Follow The Girl on TV on Facebook and @thegirl_ontv on Instagram for more!