Things we love about wearing heels? Heels can make you look taller, your legs look longer, and your feet look prettier. Things we don't love about them? Some can really be painful to wear, which explains the secret pouch containing our foldable flats in our bag. Good thing low-heeled shoes exist! Check out these picks that you'll have no trouble wearing all day, everyday.
7. If you're of a more ladylike demeanour, these court shoes with a statement bow be your next brunch staple.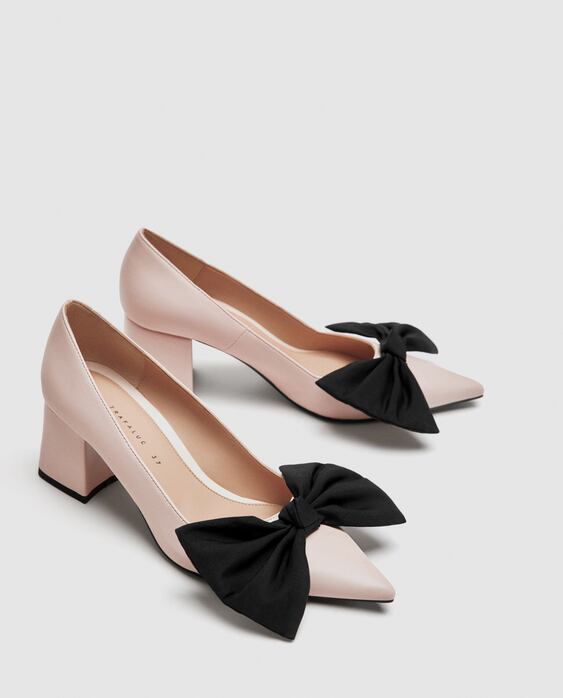 Php 1,695.00  – Zara
Photo from Zara
6. Still looking to elongate your legs and keep comfy at the same time? Nude hues, especially ones close to your skin tone, will give the illusion of longer pins.
Php 2,290.00 – H&M
Photo from H&M
5. Marnivost proves you don't have to compromise style for comfort with these strappy minimalist pairs
Price available upon request.
4. You'll be ditching your sneakers and flats for these heeled loafers, which are just as wearable as your easiest flats
Php 2,995.00 – Mango
Photo from Mango
3. Why just strut when you can run in these heeled sandals from Strut?
Price available upon request.
2. Tipi + Folk have trendy slingback pumps with a heel height that's friendly to your feet.
Price available upon request.
1. Go glam sans the blisters. This ornately-heeled pair will have you shaking and shimmying the night away.
Php 5,490.00 – H&M
Photo from H&M
Liked this post? Follow The Girl on TV on Facebook and @thegirl_ontv on Instagram for more!