Why stay in a regular hotel when you can unwind in a seriously unforgettable Airbnb accommodation?
From a Hogwarts-inspired loft, massive glass house to a modern bahay kubo, themed rentals in social hosting site Airbnb have been popping up all over the country—and we're here to show you the best ones out there!
5. The Harry Potter suite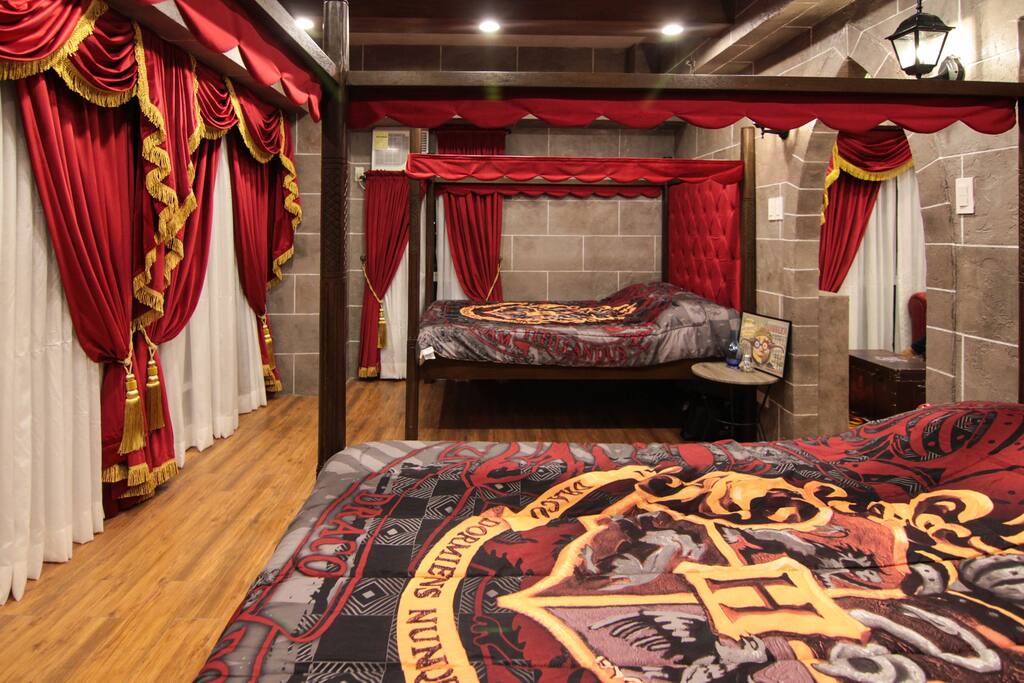 Can't fly to Osaka to experience The Wizarding World of Harry Potter? We have good news: you can live your Harry Potter dreams right at this Airbnb suite in Tagaytay.
You'll be instantly transported to Hogwarts with its thematic interiors—we're talking about a Gryffindor dorm-esque bedroom and a Three Broomsticks Inn-inspired dining area! Designed by Madhouse Design Studio, this magical suite is located at the Tagaytay Prime Residence and can accommodate 6 to 8 guests.
Anyone up for a Potterhead party?
4. Rustic boho chalet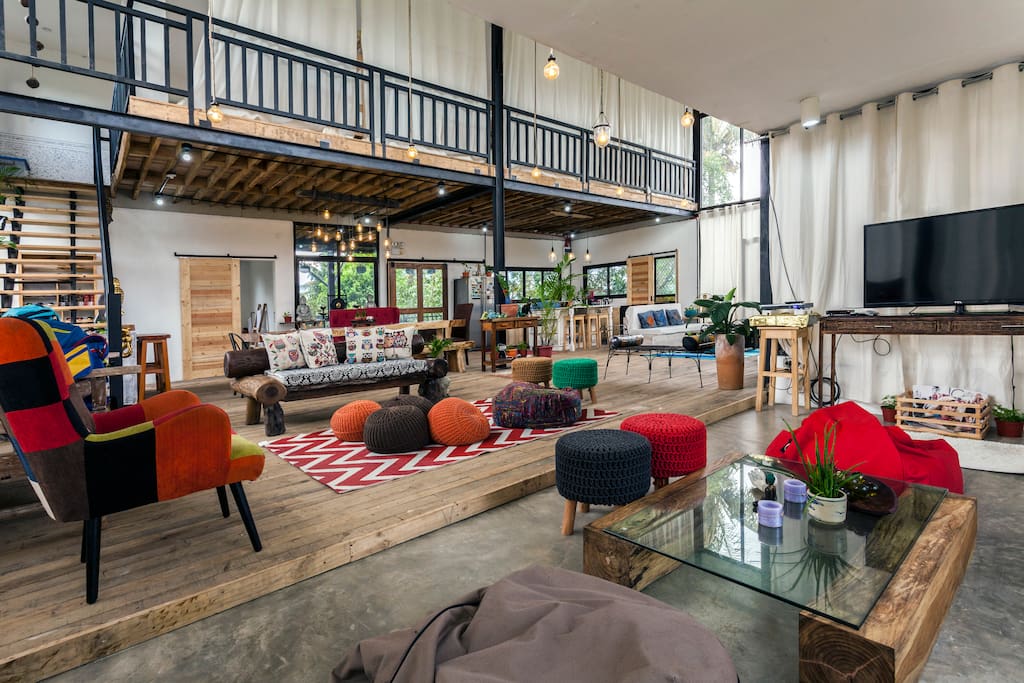 If you're traveling with a big group—may it be your family or barkada—don't think twice about booking this massive two-storey home in Tagaytay.
The private estate called Casa Del Sol can accommodate up to 25 guests and it boasts a chill, breezy atmosphere, thanks to its rustic, boho-themed interiors. Here, you'll find wide open spaces that make it convenient to mingle with everyone (the spacious bedroom is especially perfect for a girls' night in!). It's situated in the secluded farm of Amadeo but get this: it's only a 15-minute drive away from Tagaytay's restaurant-packed streets.
3. Sanctuaria Treehouses' Hobbit house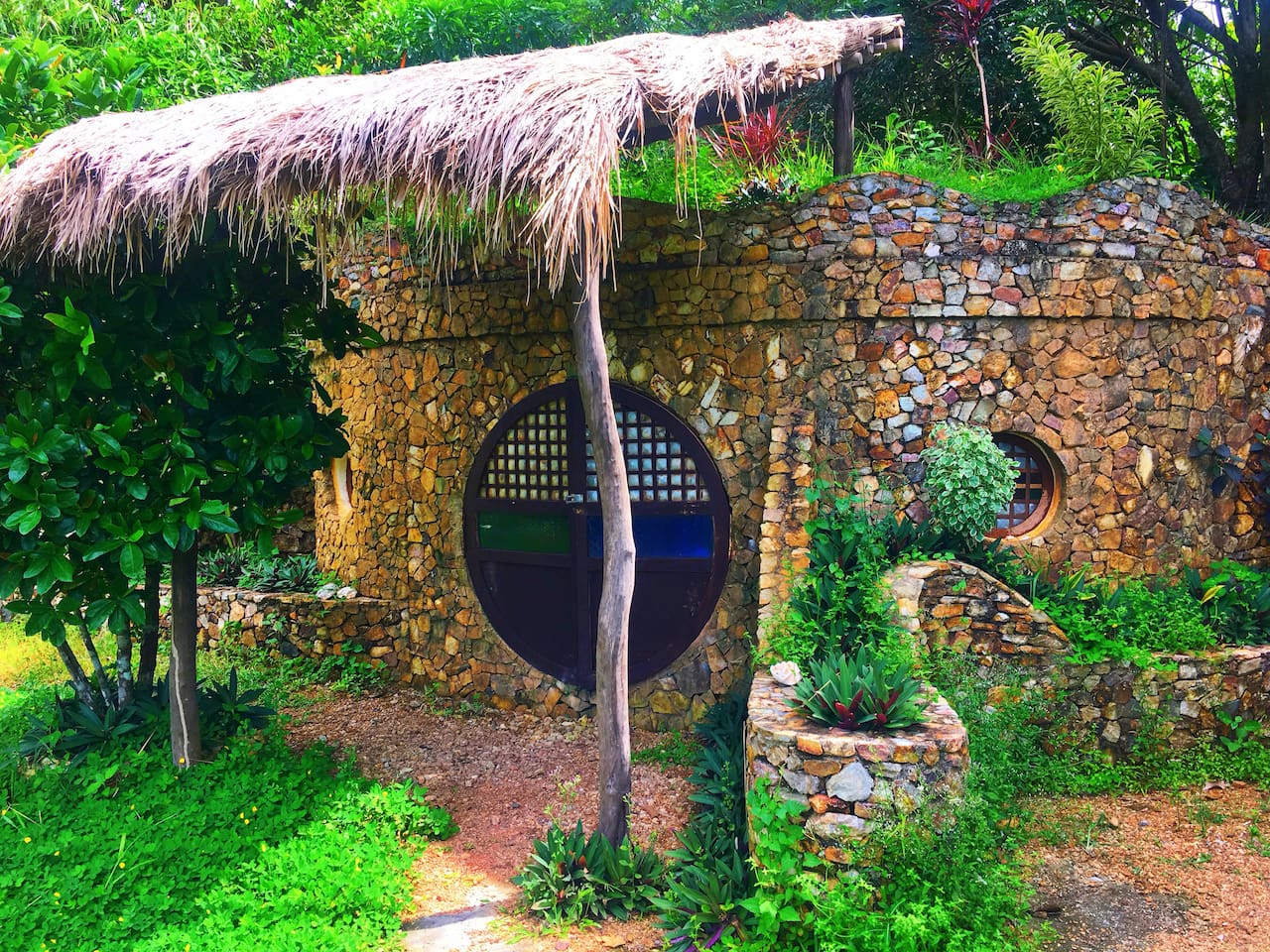 Lord of the Rings fans, this one's for you. Nestled in Coron, Palawan, this hidden Hobbit-inspired Airbnb spot looks like it came straight out of Middle-earth, with its famous rounded door and sod-covered abode.
Travelers who want to unplug from the world will feel right at ease with its cozy vibe and lush surroundings. While the room has no TV, guests have access to kayaks and bonfires for a true out-of-the-city experience. The majestic ocean view from the look-out point is a total bonus, too!
2. French countryside loft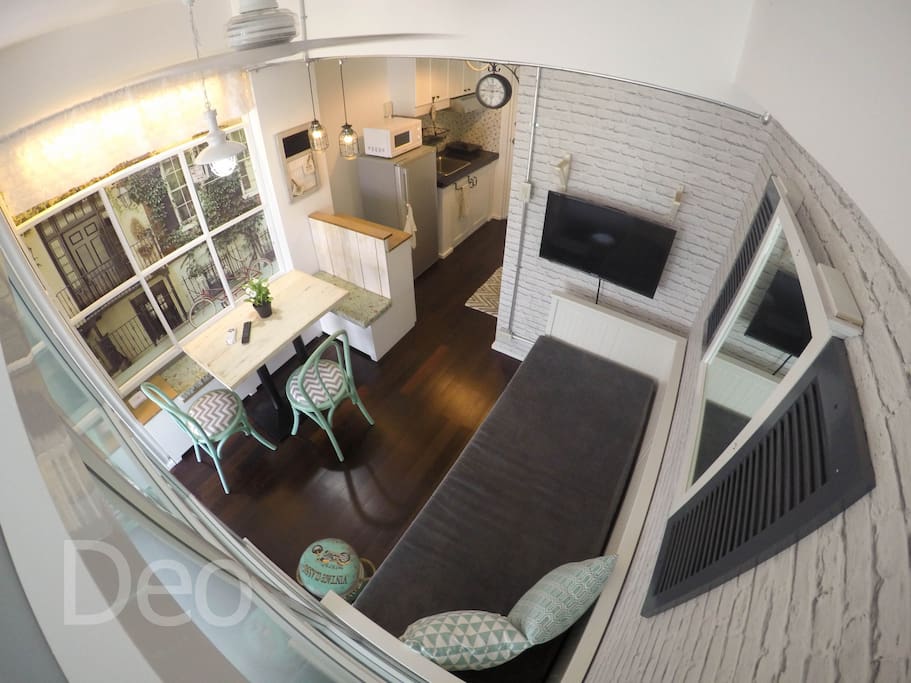 This quaint condo unit in Cityland Tagaytay Prime Residences is like a quick getaway to the French countryside. Furnished with white brick walls and rustic décor (complete with a cute café-style dining area!), the French-inspired loft feels fresh and homey. Open the windows, let the breezy air in, and enjoy the breathtaking view of the Taal Volcano. Guaranteed, you're in for a restful stay!
1. Bahay kubo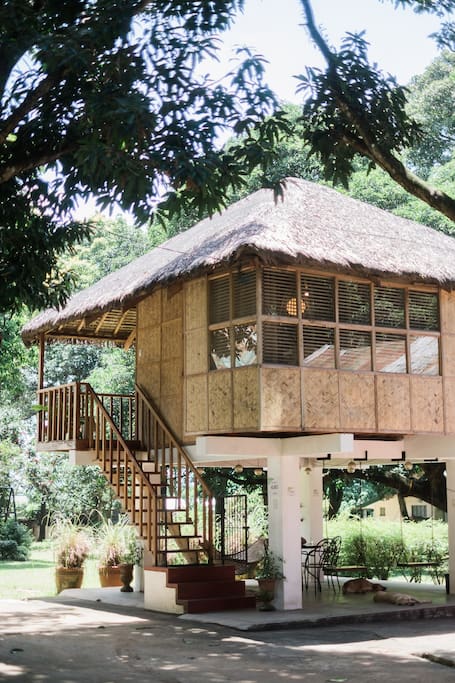 Looking for a new weekend hideaway? How about crashing in this modern bahay kubo? Tucked away in Numana farm, Bulacan, this chill nook is surrounded by lush greenery and it comes with a patio, thoughtfully decorated with the perfect outdoor items: a hammock, two swings, and a BBQ grill.
To amp up the farm life experience, guests can indulge in a bonfire, outdoor movie night, massage, karaoke, and even fruit picking—some of which come with additional charges!