Never was there a time when there was a shortage of romance novels in libraries and bookstores. Historically, it has been a genre staple in the literary world. Greek tragedies, Shakespeare, and even the Bible—all tell us about one thing: love.
Since the dawn of time, love has been used as a theme for numerous works of literature. It's universal, all-encompassing, and relatable. But through the years, books about love have evolved from its formulaic ways of storytelling. It's not just tragedies and fairytales anymore!
Here are our top 5 modern books about love and dating.
Norwegian Wood by Haruki Murakami
Murakami is known for his quirky and unconventional stories but they all fall under the same umbrella theme—love and friendship. The story is told through the perspective of our troubled protagonist, Toru Watanabe, as he recounts his relationships with two women in his past.
If you're expecting a lighthearted, butterflies-in-your-stomach kind of fairytale love story, it's better if you skip this one. But if you're into introspective, morose, but poignant narratives about love and loss, pick this one up.
The Rosie Project by Graeme Simsion
Searching for love is tough. So Don Tillman, an intelligent genetics professor but a social misfit, decides to find it the scientific way—by data gathering. He decides to do the Wife Project, a questionnaire submitted to groups of women that will help him find his perfect match.
However, after things don't go as planned, he meets bartender Rosie by happenchance. Off the bat he eliminates her as a potential mate, but as life would have it, things don't always go as you plan it.
Goodbye For Now by Laurie Frankel
Sam does the algorithm for a dating app to help people find their matches. So it's no surprise that he was able to match himself with his co-worker-turned-lover, Meredith. When her grandmother passes, Sam utilizes his software development prowess to compile her grandmother's online footprints and turn them into a memorabilia.
Together, they opened RePose, a platform that can help people say goodbye to a dead loved one. Though a modern love story in every right, it still encompasses all the classic themes that come with love and death.
40 Days of Dating by Jessica Walsh and Timothy Goodman This isn't a novel nor is it a relationship self-help book. It is the documentation of a social experiment done by two friends, Jessica Walsh and Timothy Goodman, who decided to date for 40 days straight—and tell the world every intimate detail about it.
After a few too many failed relationships, both came up with a plan to see what's wrong with the other. There were 6 rules they had to follow including: they have to see each other everyday for a month and a half and they have to document their side of the relationship. With both being in the creative industry, the book is nothing short of an entertaining, visually engaging, and insightful read.
Every Day by David Levithan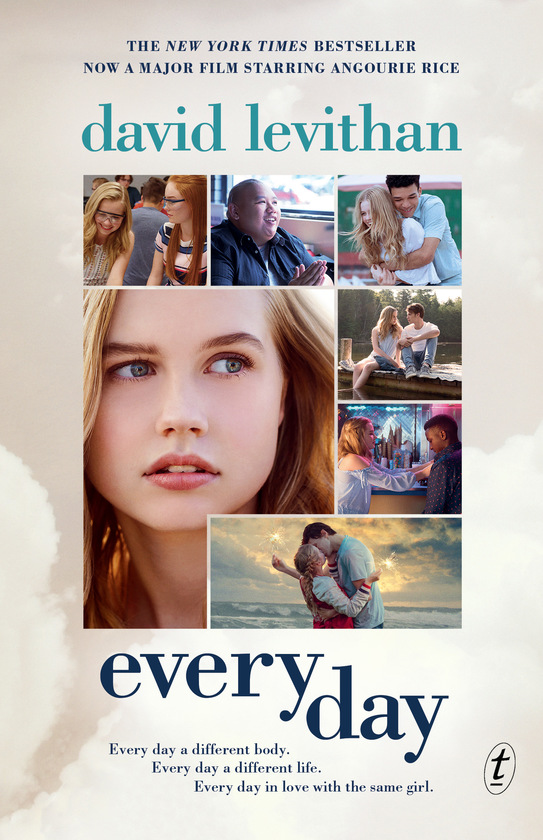 If you didn't have a permanent body, and you're just an entity that transfers from conduit to conduit every day, would you ever have a chance to fall in love? In this unique masterpiece by David Levithan, we discover that yes, it is possible for love to develop for someone who takes its form in different kinds of people each day.
Does love have an appearance? Gender? Race? Size? This unique story answers it all. After its publication, the novel has since received critical acclaim and has been adapted into a motion picture, which you can stream on FOX+ starting February 19!