Don't get us wrong. We love the sun and its warmth if we were on vacation, wearing our bikinis and getting the perfect shade of tan. It is a different story, however, on a normal day when we have to be fully clothed and covered for work. Fret not, ladies! There are stylish ways to still look office-appropriate while beating the summer heat.
5. Pajama set
Satin is your best friend this summer since it feels soft and light on the skin, perfect for high temperatures. That is why we're not saying goodbye to the pajama trend just yet. The material is classy enough to wear for corporate, but also lightweight to stand sunny seasons. A pajama top paired with your favorite trousers will do too!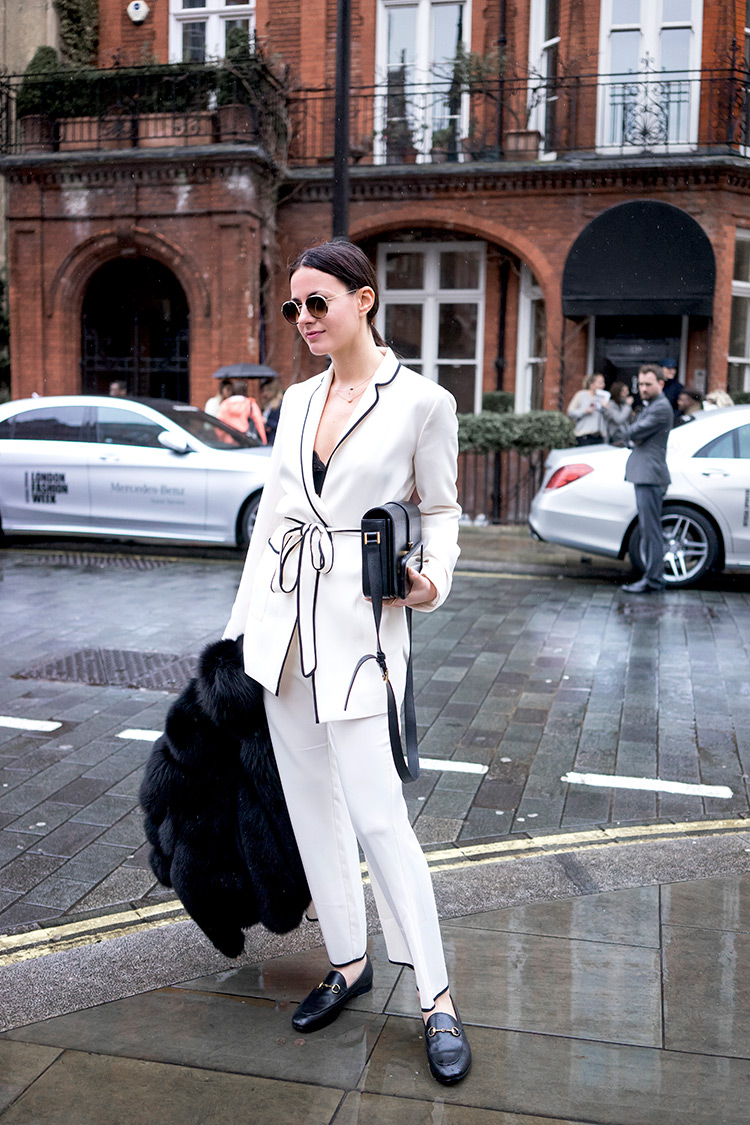 Source: Fashionvibe
Source: Style du Monde
Photo from Mango
4. Slip dress
Why stick to thick suits when you can be in breezy and flowy slip dresses? Choose one with length and darker hues to suit the office, and don't forget to layer with a thin coat to keep you warm.
Source: Image
Shop similar here.
3. Bold prints
Pinstripes are not the only acceptable print in the workplace. Try updating your work wardrobe with bolder prints like checked. You can wear lighter and shorter articles with this design without looking too casual.
Source: Fashion Gum 
2. Blazer
Topping any outfit with a blazer instantly makes it dressier even if you're just wearing a tee and jeans or a blouse and skirt. Opt for a printed or plain one in neutral tones for more formal environments. The best thing about it? You can take it off anytime when it gets hotter.
Source: Vanity Fair
Shop similar here.
1. White Tee
You could wear a white tee in the office?! Sure, you can! The key though is to pair it with a nice pair of trousers and not your worn out ripped jeans. Consider flared denims, wide-legged pants or culottes for a change.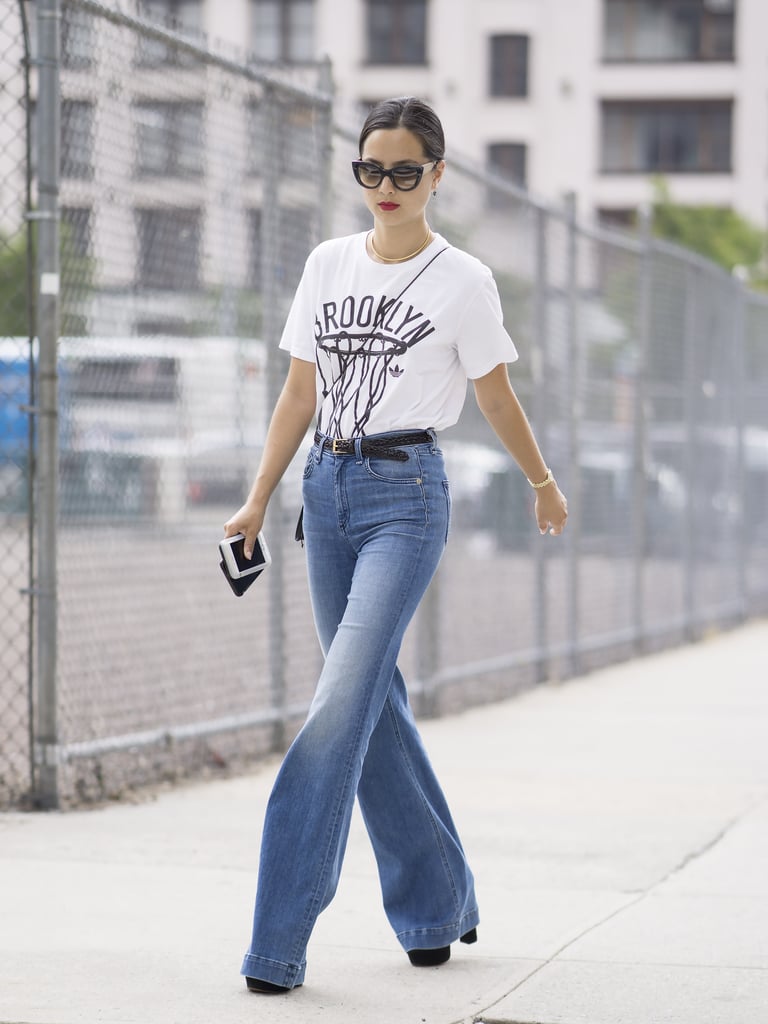 Source: Tim Regas via Popsugar
Shop similar here.
Liked this post? Follow The Girl on TV on Facebook and @thegirl_ontv on Instagram for more!