With all the year-end meetings and the Christmas gift shopping, the last thing on your mind is thinking what potluck to get for the holiday parties. Save yourself some time (and effort) with these crowd-pleasing party platters below that can be delivered right to your doorstep!
Aperitif
Source:
Aperitif
Put down that box of pizza! Chances are, one of your co-workers got that all covered already. For something different, wow your crew with Aperitif's bestselling Graze box, which makes a festive and fancy
pica
–
pica.
The large Graze box (P7,000)—which can feed 10 to 15 hungry workmates—is filled with sumptuous cheeses, cold cuts, truffle honey, chocolates, pretzels, grapes, and other more trappings. Pop open that bottle of red wine and you're in for a long night ahead.
Order here.
Sushi platters at Maki Sushi Factory
Source:
Maki Sushi Factory
Maki Sushi Factory wasn't kidding when they called themselves a "sushi factory"; the local store serves gigantic platters of assorted sushi that will surely be the main attraction at any buffet table. For get-togethers, order their 150-piece sushi platter for only P990, which can feed around 15 to 20 hungry friends. But if you're hosting a big Christmas party, you can't go wrong with their mouthwatering 400-piece sushi platter that costs P2,875.
Order here.
Manam
Spice up your spread with Manam's highly-raved Pinoy dishes with a twist. The restaurant's best sellers Sinigang na Beef Short Rib and Watermelon (P1,630), which is a sweetened version of the classic sour Sinigang, and Crispy Pancit Palabok (P1,330), with its crispy pancit strands, are interesting offerings your guests won't ever forget (it might even be a good conversation starter!). Manam's potluck offerings are good for 10 to 12 people and are available for pre-order via Food Panda.
Order here.
Amici
When in doubt, bring a platter of pasta to the party and it will be a sure hit! Because who can say no to spaghetti, right? Amici has a wide selection of pasta, from classics like Spaghetti Alla Carbonara (P1,380) and Spaghetti al Pomodoro (P910) to something more special like Linguine al Prosciutto e Tartufo (P1,375). According to Amici, the portions are good enough for 8 diners, but we think more people can share these drool-worthy platters.
Order here.
Brownie Bar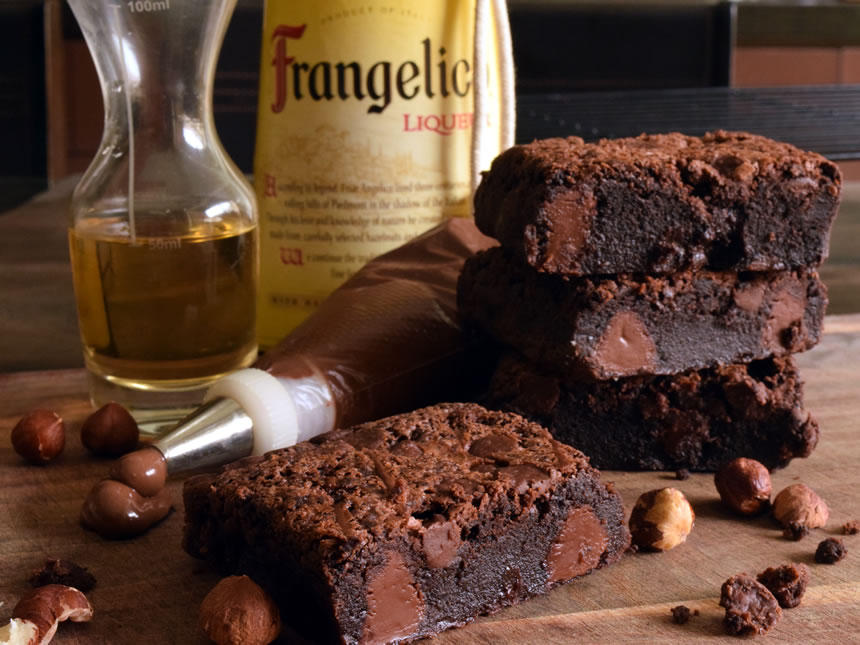 Source:
Brownie Bar
There's always room for dessert—and some booze, too! These liquor-spiked brownies by the Brownie Bar will keep the fun times rolling especially when everyone is feeling full after the feast. Their boozy selection includes Black Label Whiskey, Irish Cream Cheesecake, Cerveza Negra, and more, all of which are sold as one whole tempting bar. The best part? Your wallet won't feel under attacked as the price ranges from only P400 to P700.
Order here.