A trip to Tokyo won't be complete without a shopping spree! If you're on a tight budget, don't worry—Japan's fashion capital isn't only home to high-end labels. Along the busy streets of Shibuya, Harajuku, and Ginza, fast fashion stores are aplenty and they are affordable AF. The best part? Most of their items are incredibly unique, which means it's highly unlikely that you'll bump into someone in Manila who's wearing the exact same outfit. Scroll to know more about these budget-friendly labels!  
5. GU
If you're obsessed with all things Uniqlo, you need to check out this popular Japanese brand. Owned by Fast Retailing, the company that also owns Uniqlo, it's no surprise that GU boasts affordable prices, ranging from P500 to P2,500. But instead of offering the basics, this label is focused on trendier items (think: you can get a graphic tee for only P300!). Check out their website here.
Where to Find It: 5-7-7 Ginza, Chuo-ku, Tokyo 
White shirt with polka dotted bustier, P719
Denim culottes, P719
4. WEGO
Head to this store if you want to look like a local of Harajuku—without spending most of your yen. WEGO offers items inspired by Harajuku's street style, and it's a popular place among young locals. Here, you'll go crazy over their oversized sporty tees and plaid skirts that are reasonably priced, going from as low as P500 to P2,500. Check out their website here.
Where to Find It: 150-0001, Japan Shibuya-ku jingumae 4-31-10 YM square Harajuku 2F
White mesh top, P763
Check pleated mini skirt, P516
3. Olive des Olive
Olive des Olive is every girly girl's haven. From frilly tops, sheer dresses to pastel skirts, this Japanese label has no shortage of dainty pieces. Take note, though: Olive des Olive's fun, feminine style is refined and polished at the same time, which means you can easily wear their items from work to date nights! Check out their website here.
Where to Find It: Tokyo Shinjuku-ku Higashi-Ikebukuro 3-1-2 Sunshine City, Alpa B1F 
Top with a checkered bow blouse, P1,391
Top with frilly sleeves, P756
4. WC

For all things kawaii, head straight to WC. This store is an Instagram dream with its millennial pink walls and quirky window displays—think of it as Style Nanda's little sister. But more than that, you'll fall for their cute items that aren't easily found anywhere else. You can score jeans with fur, PVC purses, and pink tees under P2,000. Check out their website here.
Where to Find It: 22-4 Udagawa-cho Shibuya-ku, Tokyo, Japan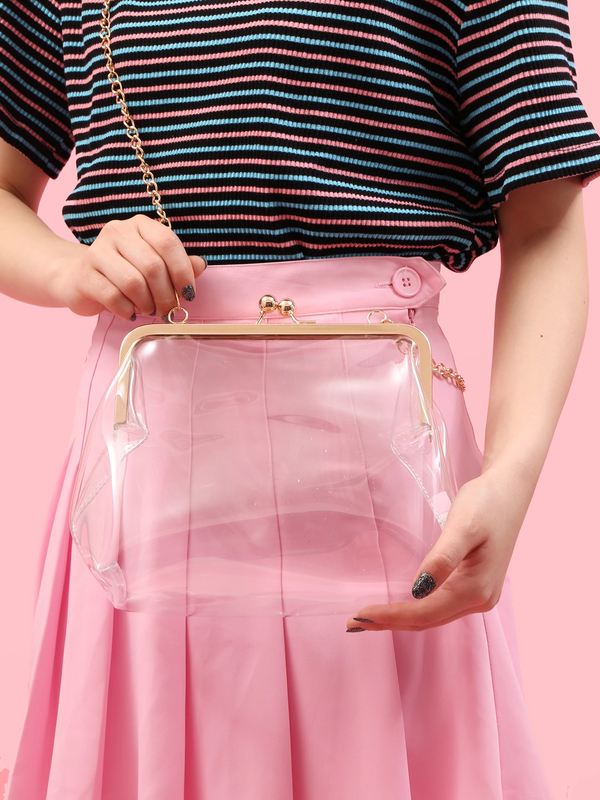 Transparent crossbody bag, P1,350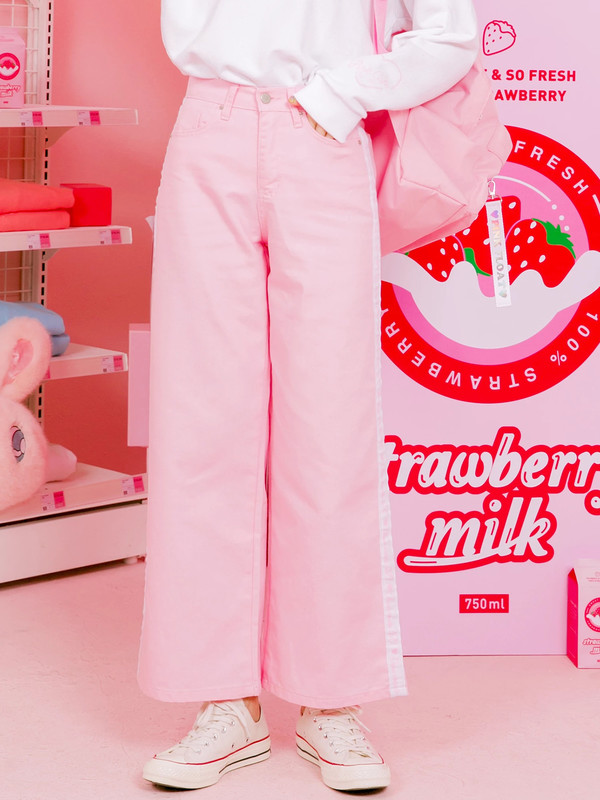 Pink denim pants, P1,559
5. Earth, Music & Ecology
Shopping for new work clothes? Earth, Music & Ecology has great deals on basic and breezy pieces, fit for the on-the-go ladies. Its prices are as low as P600 to P2,500 so it certainly won't break your bank to invest in fresh wardrobe updates. From button-down shirts to wide-leg pants, they have it all mostly in neutral hues! Check out their website here.
Where to Find It: 1-16-33 in Kunitachi, Tokyo 186-0004, Japan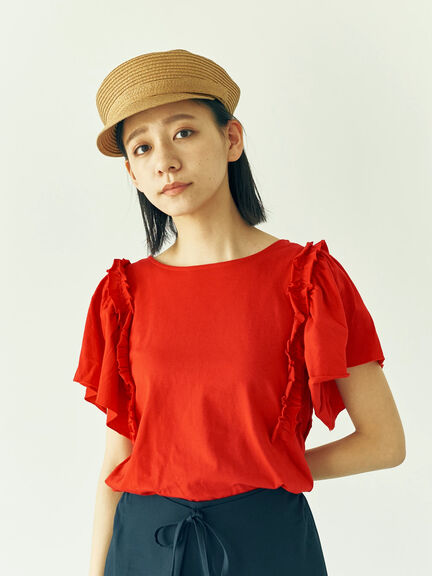 Red top with asymmetric frilly sleeves, P516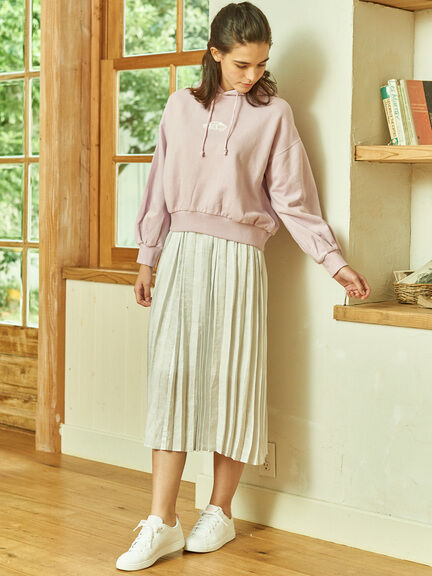 Pleated skirt, P673
Liked this post? Follow The Girl on TV on Facebook and @thegirl_ontv on Instagram for more!