Mental health is still a tough topic to address even in 2018. There are still people who don't understand it but luckily, in recent years, many have come forward and became more active in educating others about mental illness. Social media has been a helpful tool for people to open up and share about their affliction, including celebrities. Here are celebs who have publicly spoken about their own mental struggles.
Nadine Lustre
She posted on Instagram hinting that she suffered from depression, saying, "It's gotten to the point where I don't know who I am anymore. I constantly feel like I'm on the verge of breaking down. I feel like my mind is going crazy, and if my mind is an ocean, my thoughts are a tsunami. I can't sleep, I can't concentrate, I can't even think straight. I am a mess. I'm coming apart at the seams and it scares me."
Ryan Agoncillo
The TV host took to Instagram after a co-host's very controversial comment about depression during a live broadcast, saying that he dealt with it firsthand and that he chose not to add to the noise because it is that same noise that pushes the quiet ones into a corner.
Gab Valenciano
The musician said in a Facebook post, "I was secretly hiding under an umbrella of depression for a good 4 years, drowning in an industry I was never really accepted in and masking it by going out almost every night and making the worst decisions in life."
Adele
The singer revealed that she suffered from post-partum depression after the birth of her first son and it frightened her. She also went on to say that she easily slips in and out of depression and didn't want to talk to anyone about it.
Ryan Reynolds
While filming Deadpool, the actor was said to suffer from anxiety and insomnia. He claimed that his wife, Blake Lively, was a big help during his ordeal.
Ellen Degeneres
After coming out to the public year ago, Ellen spiraled into depression when she was rejected from projects and was shut out from potential opportunities.
Demi Lovato
Demi produced a documentary about mental health called Beyond Silence and was always vocal about her struggles with bipolar disorder, depression, and bulimia.
J.K. Rowling
Source: Getty Images
Before the publication and success of Harry Potter, the author went into bouts of depression. Remember the dementors? They were inspired by her depression. She has said, "It's so difficult to describe depression to someone who's never been there, because it's not sadness. I know sadness. Sadness is to cry and to feel. But it's that cold absence of feeling."
Kendrick Lamar
The critically-acclaimed rapper hinted on his depression and suicidal thoughts in his "To Pimp a Butterfly" album. Try listening to his track "u", and you'll understand the musician's pain and emotions.
Emma Stone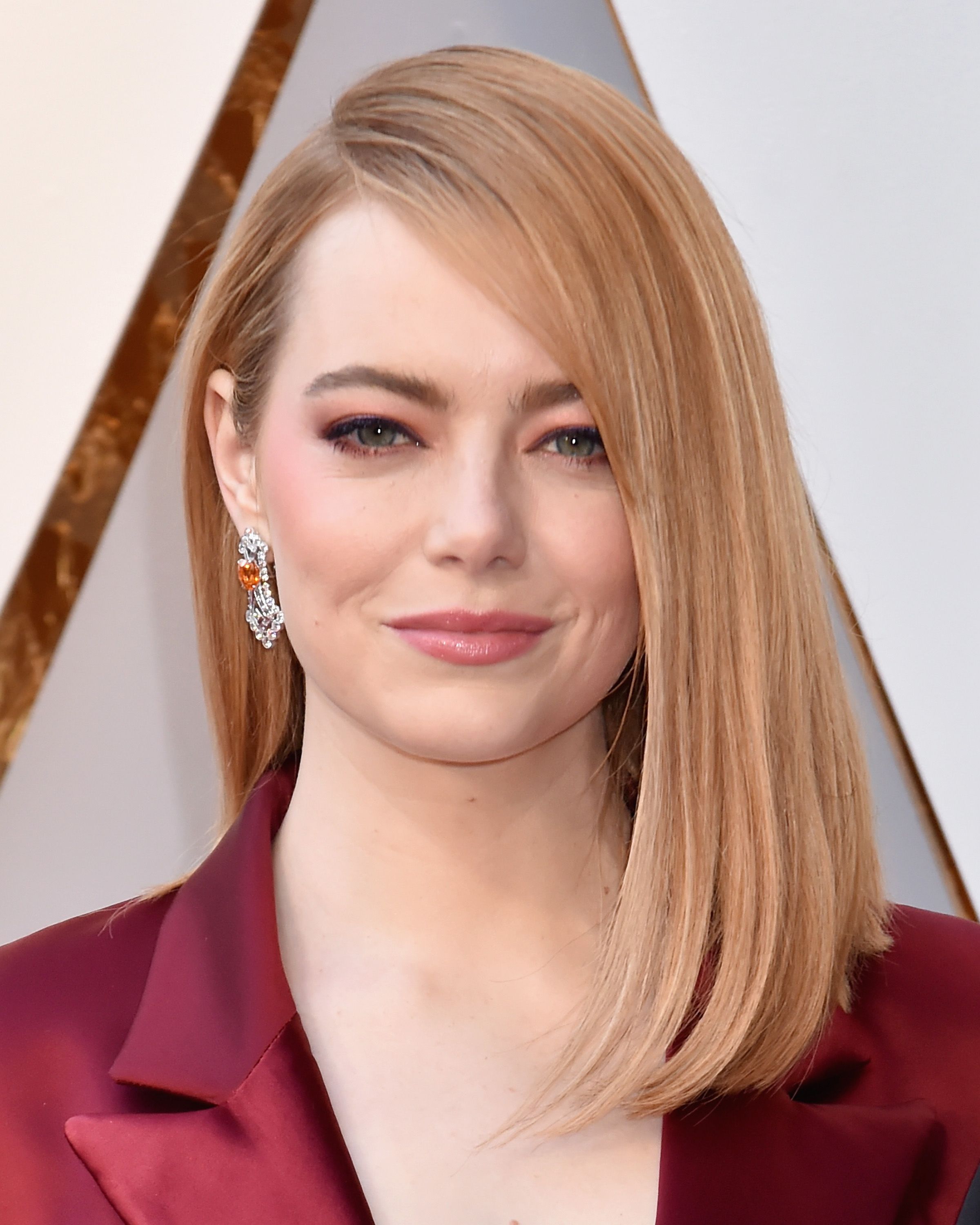 Source: Getty Images
The actress said on a talk show that she was a "very, very, very anxious child, and I had a lot of panic attacks." She even revealed a photo of her drawing of a monster that represented her anxiety when she was only 9.
Lady Gaga
The singer opened up through a letter that she was sexually abused at the age of 19 and now suffers PTSD from it. In the letter she said, "There is a lot of shame attached to mental illness, but it's important that you know that there is hope and a chance for recovery."
Zayn Malik
The former 1D member said that his anxiety would get so severe that it led to tour getting canceled. In 2016, he explained in a letter to Time the real reason why his performances were canceled. "Rather than hiding away, sugar-coating it, I knew I had to put it all out there," he said.
Nicki Minaj
Before her enormous success, Nicki shared that a lot of doors were shut in her face and faced a lot of rejection. At one point she became so depressed that she contemplated suicide. Fortunately, things got better for the rapper.
If these celebs were brave enough to talk about their problems, you  can do the same. Please seek help from the Natasha Goulbourn Foundation and call these numbers:
(+632) 804–HOPE (4673)
0917-558-HOPE (4673)
0917-852-HOPE (4673)
2919 (a toll free number for Globe/TM subscribers)